The number of sake breweries in Japan!A big sake event where Niigata sake breweries gather!
"Niigata Sake no Jin2020 Original Choko"

About sales

The year has changed to 2021, but I think that there are sake team fans who are collecting Choko, so we will continue to sell the original Choko of "Niigata Sake no Jin XNUMX".
It is sold at the following brewing companies for 1 yen (tax included) per piece.
For purchasing method and shipping fee, please contact the brewing company directly below.
* This is an original Choko created for "Niigata Sake no Jin XNUMX" which was canceled unfortunately.

Niigata Sake no Jin Executive Committee

[List of brewing companies]
Company Name
Address
Phone
1
Kirinzan Shuzo Co., Ltd.
46 Tsugawa, Aga-cho, Higashikambara-gun
0254-92-3511
2

The sale has ended




Imayo Tsukasa Sake Brewery Co., Ltd.

1-1 Kagamigaoka, Chuo-ku, Niigata
025-244-3010
3
Takano Sake Brewery Co., Ltd.
24-1 Kiyama, Nishi-ku, Niigata
025-239-2046
4
DHC Sake Brewery Co., Ltd.
1-6-1 Kayama, Kita-ku, Niigata City
025-387-2025
5
Obata Shuzo Co., Ltd.
449 Manoshinmachi, Sado City
0259-55-3171
6
Myokoshuzo Co., Ltd.
2-7-47 Minamihoncho, Joetsu City
025-522-2111
7
Kiminoi Shuzo Co., Ltd.
3-11 Shimocho, Myoko
0255-72-3136
8
Yoyogiku Brewery Co., Ltd.
597 Kakutori, Kakizakiku, Joetsu City
025-536-2469
9
Tahara Shuzo Co., Ltd.
1-1-25 Oshiage, Itoigawa City
025-552-0109
10

The sale has ended




Niigata Sake Brewers Association Takada Branch

3-10-29 Nishishiro-cho, Joetsu-shi
025-522-2144

About "Niigata Sake no Jin 2021"
We have been discussing the holding of "Niigata Sake no Jin 2021" within our association, but it is the same as before when considering the current situation of the new coronavirus infection and it is difficult to make future predictions. We came to the conclusion that it would be extremely difficult to hold a similar format at the same time.We have decided to cancel "Niigata Sake no Jin" as of March 2021.
 We are very sorry that many people are looking forward to it, but we appreciate your understanding.

Niigata Sake no Jin Executive Committee
What is Niigata Sake no Jin?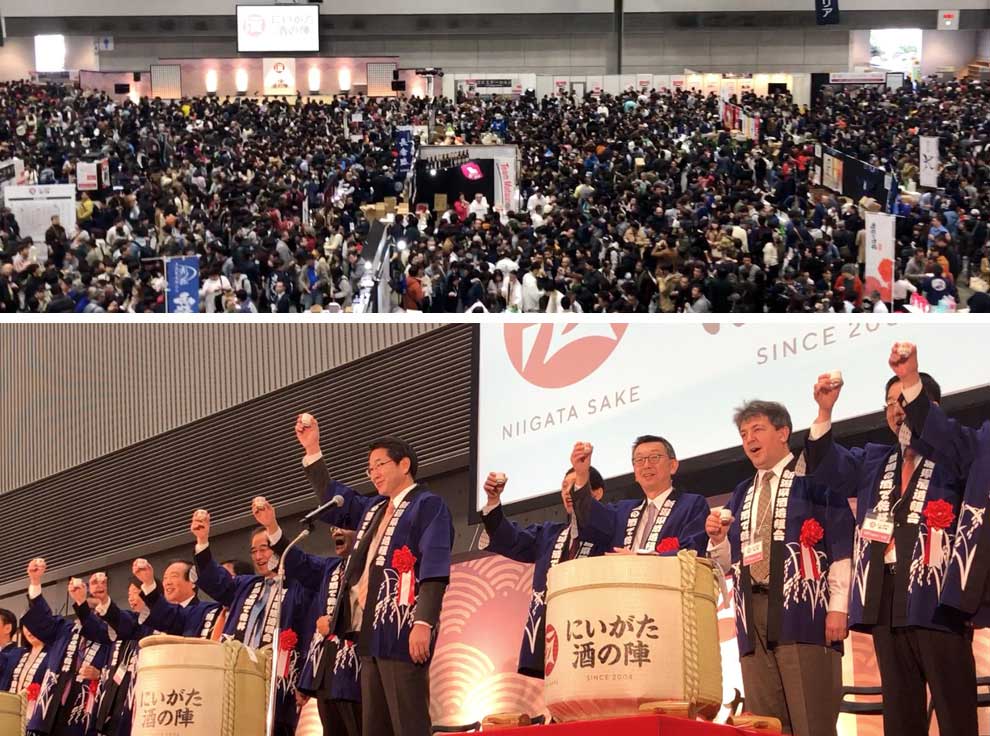 The first "Niigata Sake no Jin" was held in 50 to commemorate the 2004th anniversary of the Niigata Sake Brewers Association.The model was the Oktoberfest, a traditional beer festival that has been held since 1 in Munich, Germany.The concept is to cherish the land and enjoy local food and sake with people from outside the prefecture and abroad.
The number of visitors to "Niigata Sake no Jin" increased with each round, and in 2019, 2 people enjoyed "Niigata Sake no Jin" in two days.
From 2020, a renewed "Niigata Sake no Jin" event will be held at two venues and tasting will be a coupon system so that visitors can enjoy and enjoy Niigata more safely. We will strive for management.
For visitors, we will prepare more than 500 kinds of Niigata sake and various Niigata dishes, as well as stage events, sake seminars, etc. It is a festival full of "Niigata style" individuality. I will.
Commitment to sake brewing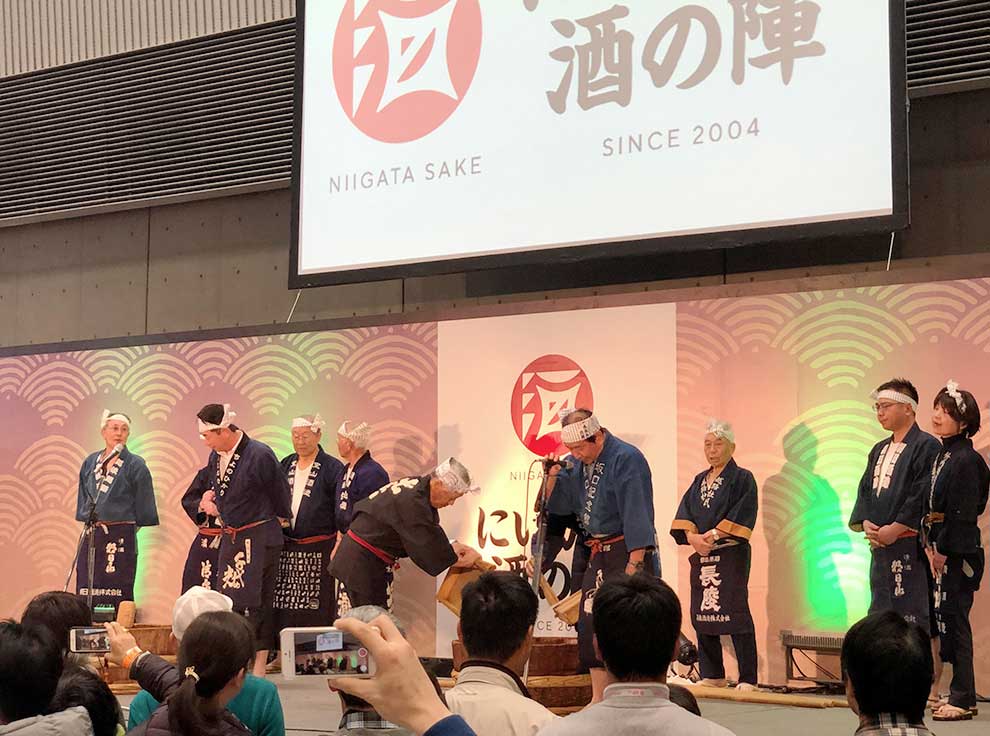 Compared to sake from other prefectures, sake brewing in Niigata is very luxurious.For example, how to use rice.At the sake brewery, we spare no effort to turn brown rice into white rice and then polish it.
Remove the surface nuka and use the starch from the rice core.Polished rice is polished even more, leaving only the really good parts to make clean sake.
Therefore, the amount of alcohol that can be produced is very small.Niigata sake continues to focus on taste and quality rather than quantity.