The number of sake breweries in Japan!A big sake event where Niigata sake breweries gather!
"Niigata Sake no Jin2023" has ended.
Many people visited us over the two days of March 3th (Sat) and 11th (Sun),
Thank you very much!
We will continue to strive to offer services that satisfy as many people as possible.
See you next year!
What is Niigata Sake no Jin?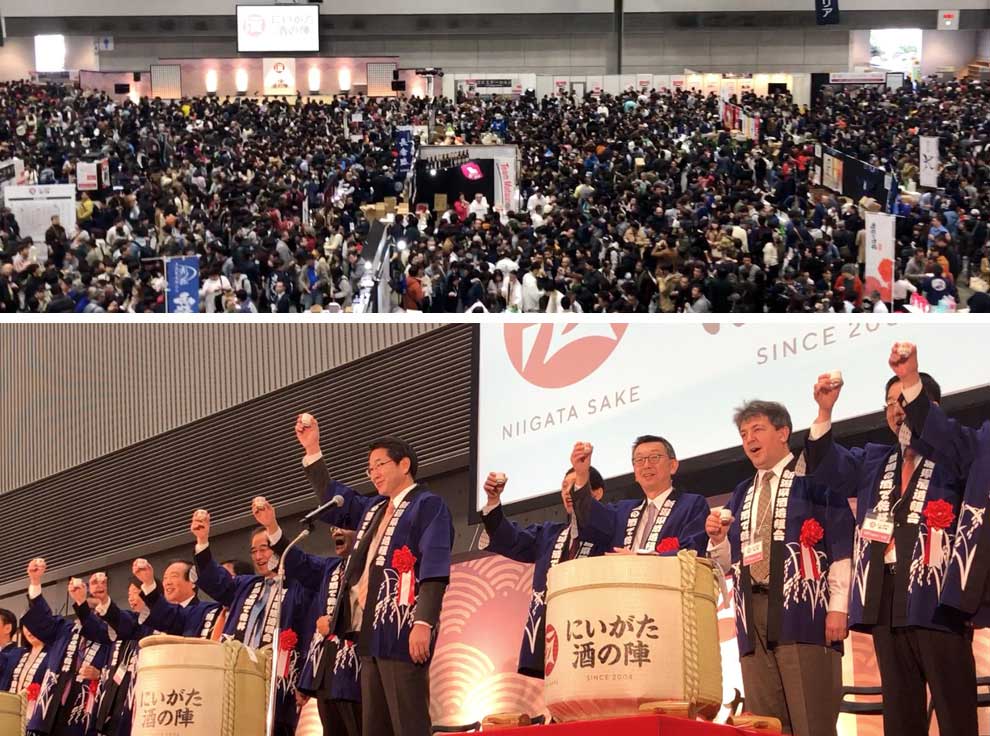 The first "Niigata Sake no Jin" was held in 50 to commemorate the 2004th anniversary of the Niigata Sake Brewers Association.The model was the Oktoberfest, a traditional beer festival that has been held since 1 in Munich, Germany.The concept is to cherish the land and enjoy local food and sake with people from outside the prefecture and abroad.
The number of visitors to "Niigata Sake no Jin" increased with each round, and in 2019, 2 people enjoyed "Niigata Sake no Jin" in two days.
For visitors, we will prepare more than 500 kinds of Niigata sake and various Niigata dishes, as well as stage events, sake seminars, etc. It is a festival full of "Niigata style" individuality. I will.
Commitment to sake brewing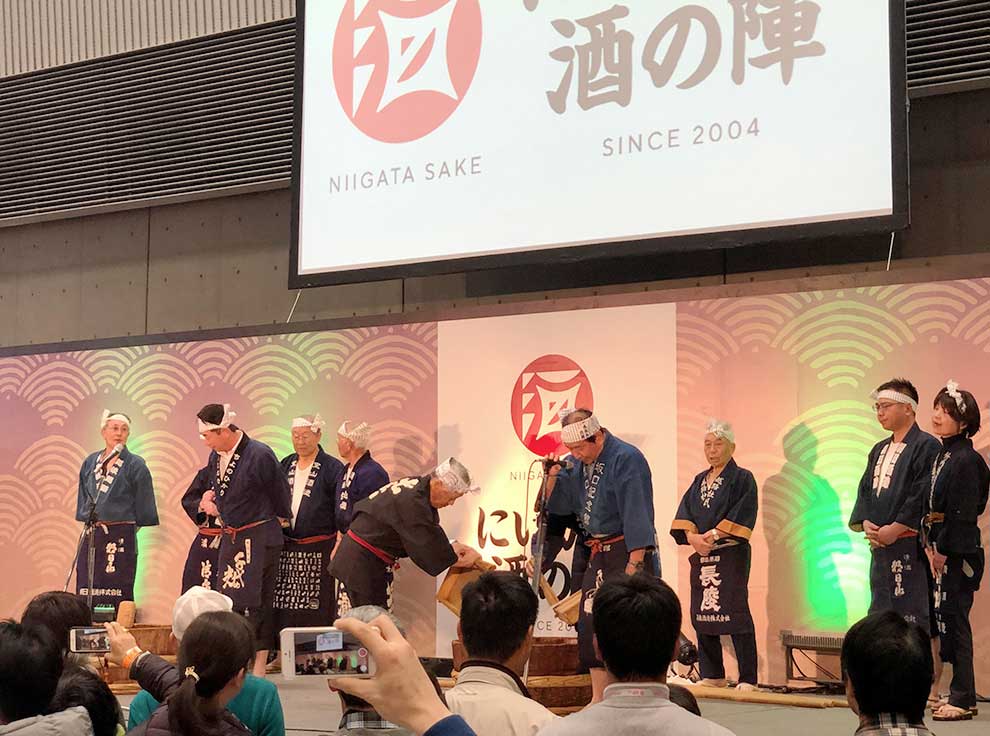 Compared to sake from other prefectures, sake brewing in Niigata is very luxurious.For example, how to use rice.At the sake brewery, we spare no effort to turn brown rice into white rice and then polish it.
Remove the surface nuka and use the starch from the rice core.Polished rice is polished even more, leaving only the really good parts to make clean sake.
Therefore, the amount of alcohol that can be produced is very small.Niigata sake continues to focus on taste and quality rather than quantity.